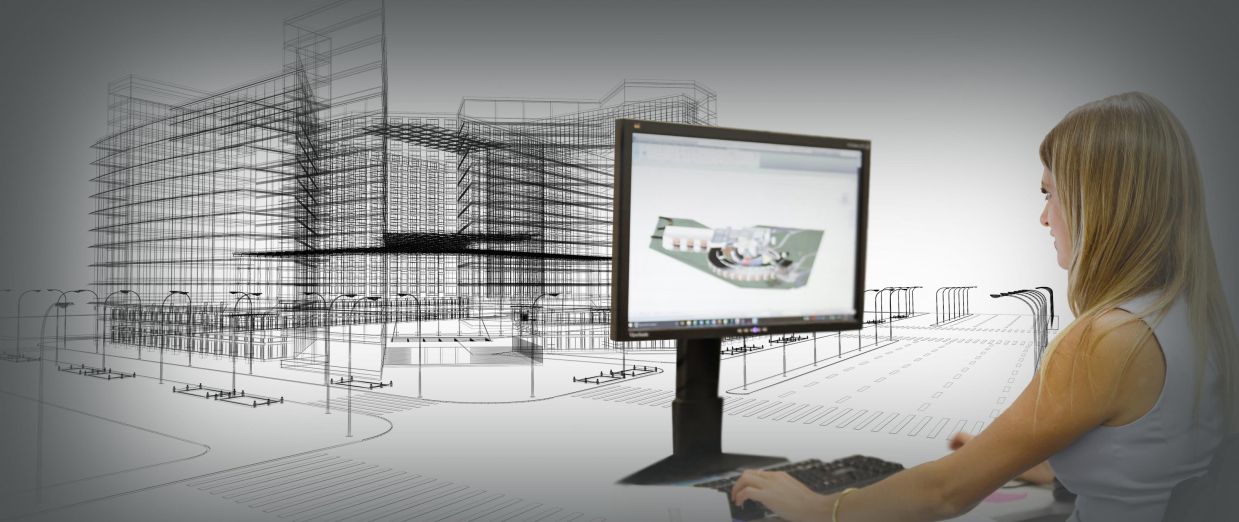 We are committed to revitalizing communities across our fine nation in collaboration with architects, owners, developers, and contractors to increase functionality, efficiency, and, of course, safety. Our approach to engineering is practical, thus sensitive to our clients' budgets. We welcome challenges to explore creative solutions that make good, plain sense.
STRUCTURAL PLANNING & DESIGN SERVICES
From concept to completion, our professional engineers provide the following services:
Design Documents

Predesign/Planning, Code Research & Feasibility Studies
Schematic Design
Design Development
Contract Documents

Specifications Structural
Cost Estimates
Peer Reviews
STRUCTURAL ELEMENTS
Design of structural elements of buildings and building-like structures is our specialty. We also design pedestrian and light bridges.
Our experience includes projects designed for:
High wind
High seismic
Snow regions
Blast and progressive collapse design
We work with a variety of building materials, including:
Wood
Engineered lumber
Masonry
Steel
Cast-in-place concrete
Post-tensioned concrete
Precast concrete
Insulated concrete forms (ICF)
Foundation systems we design:
Shallow footings
Deep (pile) foundations
Helical (screw) piles
Pre-engineered metal building foundations
Mat foundations
Light pole bases
Specialty equipment pads
SOFTWARE
Using the latest software keeps us at the top of our game. Our professionals are trained in the use of the following:
REVIT Structure – Building Information Modeling (BIM),
AutoCAD & AutoCAD Architecture – Drafting Software
RAM Structural System – Structural Analysis Program
RAM Steel – Steel Member and Frame Design
ADAPT PT – Post Tension Concrete Design
RetainPro – Retaining Wall Design
RISA – Structural (individual) Member Analysis
DESCON – Steel Connection Design
Bluebeam – PDF editing software (for marking shop drwgs)
BIM
Speight Marshall Francis employs Building Information Modeling (BIM) design methods using the most current version of AutoDesk® Revit® Structure. Considered a forerunner in the area for BIM design, we devote ourselves to developing common sense, cost-effective, and innovative structural engineering design solutions that meet each client's unique long and short-term goals.

The firm initiated the cutting-edge, 3D software's use in 2007 ever since, our staff has been continually training to improve coordination and collaboration amongst the disciplines to thoroughly benefit from this dynamic software's capabilities. Following are just a few noteworthy projects on which we've used Revit®:
Learn more about how your next project could benefit from BIM: https://www.autodesk.com/solutions/bim

LEED®
Speight Marshall Francis works closely with clients and design/construction teams to ensure that sustainable and environmentally responsible design solutions are considered on all buildings and implemented where feasible. Our solution-oriented design process minimizes the consequences on environmental resources, enhancing the end users' quality of life while staying on-time and within budget. A few examples of our Leadership in Energy and Environmental Design (LEED®) accredited project experience includes:
Crossroads Elementary School PK-8 (Consolidated Elementary School), MCB Quantico, VA (Gold)
Kellam High School, Virginia Beach, VA (Silver)
Virginia Beach Middle School, Virginia Beach, VA (Silver)
P-235 Administrative Facility, Norfolk Naval Station, VA (Certified)
U.S. Coast Guard Station Building and Boathouse, Marquette, MI (Certified)
Mid-South Annex, U.S. Coast Guard TISCOM, Alexandria, VA (Silver)
Cheatham Annex Cottages and Recreational Vehicle Park, NWS, Yorktown, VA (Silver)
Riverine Squadron Two Boat & Vehicle Maintenance Facility, Little Creek, VA (Silver)
Reconfigure Building 3503 for School of Music Rehearsal Hall, JEB Little Creek, Norfolk, VA (Certified)
Chesapeake Beach Fire and EMS Station, Design/Build, Virginia Beach, VA (Certified)
Bow Creek Recreation Center, Virginia Beach (Certified)
Virginia Beach Adoption Friendly Animal Shelter, Virginia Beach, VA (Silver)
Williams Farm Community Recreation Center, Design/Build Bridging Documents, Virginia Beach, VA (Gold)
VCU Belvidere & Grace Street Parking Decks, Design/Build Bridging Documents, Richmond, VA (Silver)
VCU West Grace Housing & Laurel Parking Deck, Design/Build Bridging Documents, Richmond, VA (Silver)
Virginia Natural Gas Corporate Office Building, Lakeview Corporate Park, Virginia Beach, VA (Certified)
Learn more about how going "green" can help build better communities today and for future generations - The U.S. Green Building Council www.usgbc.org.