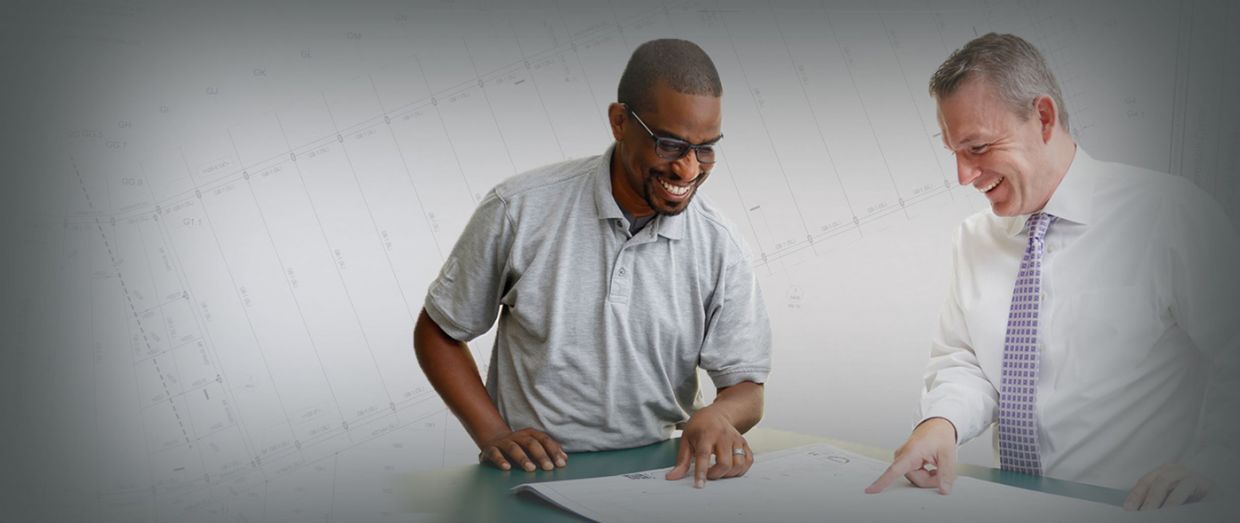 During construction, we have a passion for rolling up our sleeves to anticipate issues and to help ensure the design intent is achieved in each project. We can assist the Owner by conducting site visits to observe the construction progress. This helps determine, in general, if the project is being built according to the plans and specifications as well as keep the Owner informed of the project's progress.

Review bids and provide recommendations:
Compiling thorough sets of drawings to make bidding of subcontractors easy is what we strive for. We are extremely knowledgeable about the costs of structural systems and the reputation of Hampton Roads' contractors. We often offer our depth of experience by reviewing bids and providing recommendations.

On-site meetings:
Our staff conducts and participates in on-site meetings as required. This helps coordinate efforts, increases lines of communication, and keeps us updated on construction progress.

Shop drawing review:
We understand the importance of quick turn-around time on shop drawings, thus our policy is to review and return them within seven (7) days or less upon receipt in our office. We use a clearly defined procedure for logging in and out shop drawings as well as documenting deadlines for completion. Our staff is always willing to fill in and help each other out if the Contractor necessitates "crunch time." We do whatever it takes to meet deadlines because we know that time can cost the client precious money.
We frequently perform electronic shop drawing reviews and markups (using PDF editing software).

Quick response to RFIs and changes:
We are accustomed to responding quickly to RFIs as well as design changes. We provide a quick turnaround with a "no whining" approach.

Site observations:
Most of our contracts require our structural engineers to conduct observations during construction to review progress. Seeing our design work come to fruition gives us a sense of great accomplishment.

As-built drawings:
We frequently prepare as-built drawings to depict the final installed configuration (whether physical or functional). They indicate construction deviations and show features of the project as actually built. These drawings provide a permanent record of as-built conditions and aid as key references for future maintenance processes.
CONSTRUCTION ENGINEERING SERVICES
We also assist General Contractors, Subcontractors, and Speciality Contractors with design services. Danny Speight, PE, and Matt Marshall, PE are registered Class A Contractors which adds to the depth of our experience. Need a quick response? You can count on us for your construction engineering needs!
In addition to those mentioned above, we offer the following additional construction engineering services:
Forensic engineering
Shoring engineering
Underpinning design
Braced excavations
Heavy timber design/shop drawings
Scaffolding design
Helical screw piles
Construction bracing
Post installed anchors
Connection design
Value engineering/peer review
Contractor design changes
Problem solving/fixes
Demolition engineering
Special Inspections