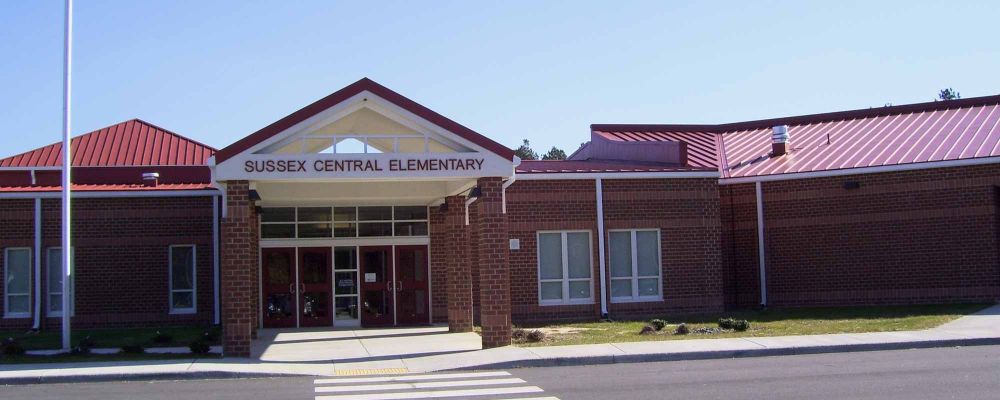 Sussex Central Elementary
Located 45 miles southeast of Richmond in rural south central Virginia, Sussex County's three school complex features traditional design to reflect the historical significance of the community.
Served as Structural Engineer of Record and Agent 1 Special Inspector for this new 98,750 square foot elementary school located on State Route 40 in Sussex County, Virginia. The 875-student capacity building is single-story, slab-on-grade with spread footings and a sloped roof.
This $13.9 million elementary school is Phase III of a master plan for Sussex County Public Schools' three school building complex. Our project team's first contract for Phase I was to develop a portion of this land to accommodate 600 high school students. The new high school is situated adjacent to the old high school, which was also renovated by our firm, during Phase II into a middle school.