Dollar Tree Headquarters Expansion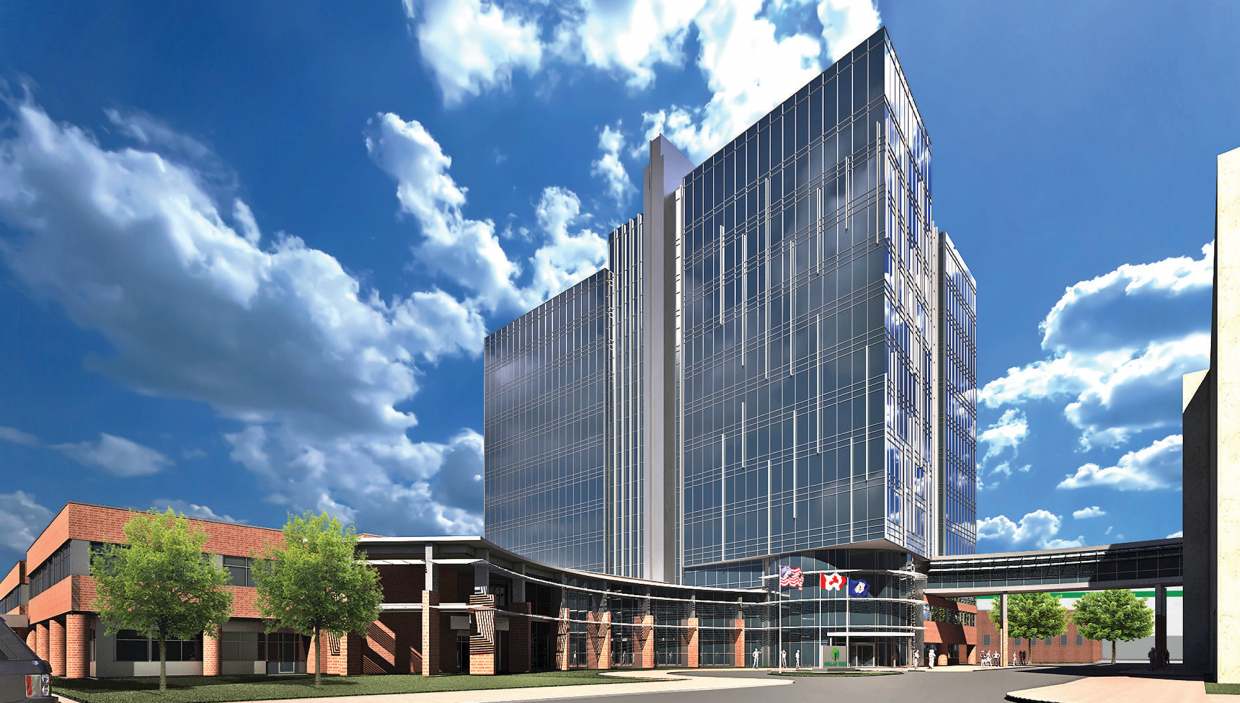 The $110 million expansion of Dollar Tree's headquarters in the Greenbrier area of Chesapeake is slated to be the tallest tower in the city.
This 12-story building will boast 300,000 sf of Class A office space and will add 600 high-paying jobs to the Hampton Roads Area. A five-story 1,500 automobile precast concrete garage and loading dock will accommodate the campus known as Summit Pointe. Summit Pointe is presently zoned to develop 1 million square feet of office space, more than 1,400 residences, up to 500,000 square feet of retail space, and 250,000 square feet of hospitality and conference space.
Renderings courtesy of Saunders Crouse Architects.