New Residential Facility, Norfolk State University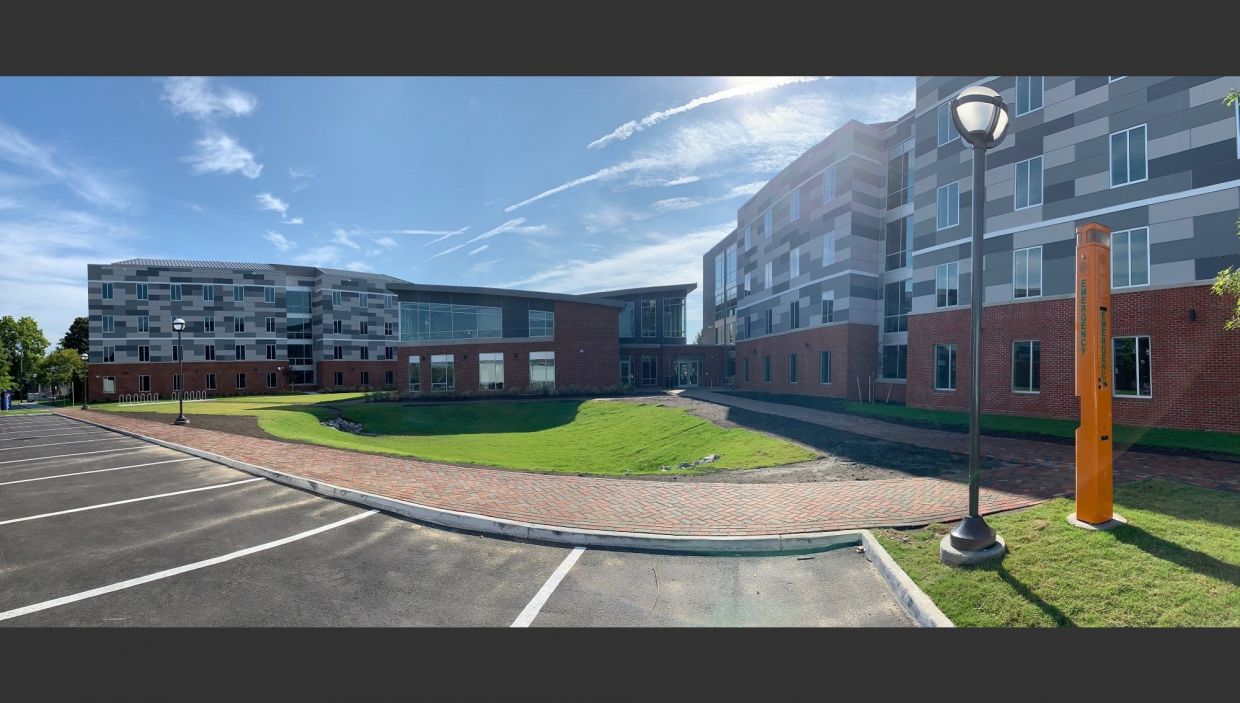 The new Residential Facility not only met Norfolk State University's needs for additional campus housing due to increased enrollment, but also contributed to fostering a vibrant urban on-campus culture.
Speight Marshall Francis served as Structural Engineer of Record and Agent 1 Special Inspector for the design/build of a new $65M 193,424 square foot, 740-bed student dormitory facility. The complex includes two 4-story bed towers with a 2-story connector which houses the building's administration areas, amenities and multi-purpose spaces. The structures primarily consist of light-gage bearing walls supporting an Epicore floor deck/concrete slab system. The exterior façade combines the university's standard red brick with fiber cement panels along with glass curtainwall and precast concrete accents for visual interest. The residential rooms are arranged into suites with restroom facilities. Spaces include an exercise area, open spaces for study and student activities, a lecture area that accommodates a hundred people, shared common areas on the floors that include a kitchenette-laundry and seating area, gaming area and Housing Administrative Offices. Several areas of "green space" were added around the facility, as well as extensive pedestrian walkways.



Architect: Commonwealth Architects
General Contractor: S.B. Ballard Construction Co.